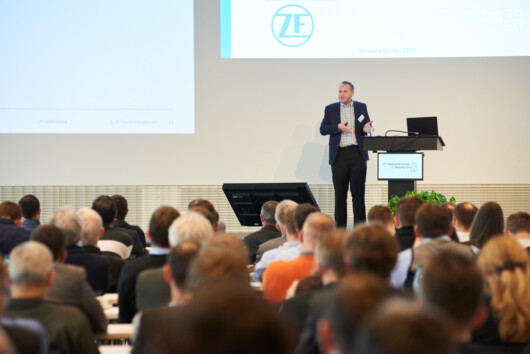 26. September 2016 | News
German semiconductor suppliers – Automation Network Dresden
bring together manufacturing automation experts from around the globe for 2nd innovationsforum
Portland, USA & Dresden, Germany – Manufacturing experts from the US, Europe and Asia gathered at Intel, Hillsboro for two-days of presentations and discussions about the latest developments and future of automation in the semiconductor and photovoltaic industries. Sponsored by the Automation Network Dresden (AND), the conference featured speakers from Boeing Spectrolab, SolarWorld, Texas Instruments, Intel, Cimetrix, Meyer Burger and Agilion GmbH, among others.
The conference touched on a broad range of timely topics. Speakers from Texas Instruments and Fabmatics GmbH discussed successful automation efforts both in mature 200mm fabs and with automation-averse tools. Intel discussed their efforts to drive increased diversity among their manufacturing suppliers and how their RealSense hardware and depth-perception software can be leveraged into automation workflows. Efforts to drive big data analytics and IoT to the factory floor were presented by both Dresden University of Technology and Agilion GmbH. Other topics included the role of equipment data models in semiconductor production systems, SAP process automation in the manufacturing environment, and overviews from industry experts about the latest trends and the future of photovoltaic and IC manufacturing.
Every year at the evening event, the Automation Network Dresden awards the "Innovation Award for Automation" to a leader in manufacturing automation. This year the award was presented to SolarWorld for their cutting-edge migration of a high-volume manufacturing execution system (MES) to a cloud platform. Travis Stevens, president of SYSTEMA USA Corporation, described this year's event as 'Successful – the feedback was positive. I know of no other event in the US that is specifically dedicated to bringing manufacturing experts together to discuss the latest innovations in the semiconductor automation solution space. We look forward to bringing this unique opportunity to the US again in the future.'
The Automation Network Dresden is a consortium of four Dresden-based companies – AIS Automation Dresden GmbH, Fabmatics GmbH (formerly HAP GmbH and Roth & Rau – Ortner GmbH), SYSTEMA GmbH and XENON GmbH – all of which are premier experts in automation through software and hardware. The next innovationsforum for automation will take place in Dresden on January 19-20, 2017.
Visit http://usa.and-innovation.de/ for more information about AND and upcoming events or contact Heather Bonin.
Contact
SYSTEMA USA Corp., Heather Bonin, Tel. +1 541-760-7215
heather.bonin@systema-usacorp.com