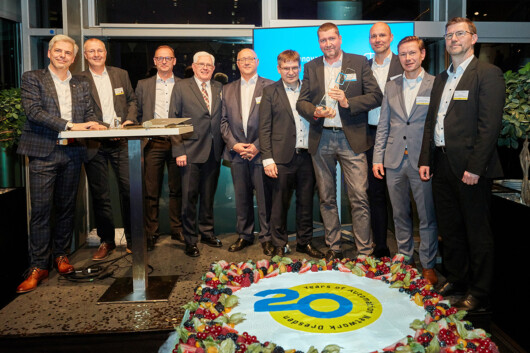 7. February 2023 | News
20 years Innovation Forum for Automation: When growing older is a pleasure.
January is traditionally the month of the Innovation Forum for Automation. This year there was even more reason to enjoy it and, above all, to participate in person. The Innovation Forum for Automation turned 20!
More than 300 international participants gathered again from January 26 – 27th on site in Dresden and online.
Known as a "class reunion" of semiconductor and electronics industry experts from around the world, the anniversary event had more of everything:
More impulses on the topics on everyone's lips

More exchange with new discussion partners and old acquaintances

More joy of reunion

More confetti and applause to all who made 20 years of Innovation Forum for Automation possible.
With 12 presentations and four panel discussions after every set of presentations there was plenty of input for the attendees to talk about during the breaks.
In particular, the role of the ubiquitous machine learning approach, or artificial intelligence tools, was explored from a variety of perspectives and generated lively discussions both on and off stage.
Especially in the area of change and growth between the optimization of existing fabs and the opportunities and challenges of greenfield projects, best practice examples from the field and more theoretical considerations provided diverse insights into this complex topic.
So it is only logical that one of the pioneers of high automation received this year's Innovation Award:
Robert Bosch Semiconductor Manufacturing and their 300 mm Fab in Dresden
With their fully automated semiconductor fab, Bosch faced the huge challenge in 2018 of completely rethinking every process building block: from IT architecture, to system design, to the volumes of data that need to be processed, to project planning and execution. To not only accomplish this Herculean task, but to start production in 2021, is an accomplishment that the industry has watched with fascination. In amazement, the participants were able to follow this journey in Dr. Marcin Mosinski's presentation and get a few glimpses into the next projects.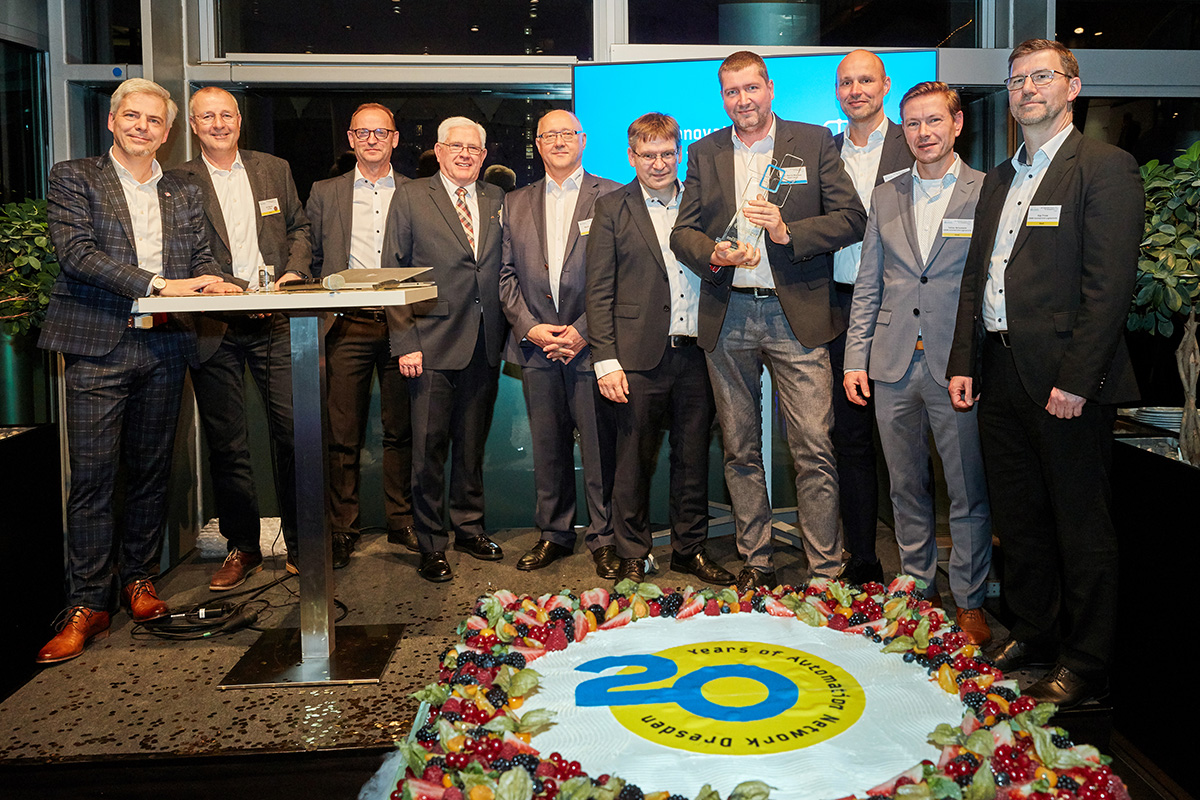 The evening of the first conference day was crowned by the festivities at the Gläserne Manufaktur Dresden. With excellent food and drink, lively personal exchanges and exciting live insights into how VW's all-electric, top-of-the-line vehicles are manufactured, the evening flew by and left all guests with happy faces.
Visit our gallery for more impressions of the event
Please mark your calendars for the 21st. Innovation Forum for Automation, which is already in the making! From January 25 – 26, 2024 we will reunite in Dresden.
Thanks again to the sponsors of this years edition: