18. Innovation Forum for Automation
Digital Event Series
Event Review - DIGITAL TRANSFORMATION AT ITS BEST
The Innovation Forum for Automation stands for an excellent opportunity for networking and personal exchange between industry experts. We will continue on this path with a completely digital event.
To address the increasing interest in automation while respecting the current, worldwide travel and contact restrictions, our next steps are dedicated to transform the forum into a series of digital events in the first quarter of 2021.
Each of the four partner companies of the AND Automation Network Dresden - Fabmatics, Kontron AIS, SYSTEMA and XENON - will host one free online event.
The link tying it all together is the mission we are committed to: Keeping the community connected and up to date with new automation trends across high-tech industries and innovative projects.
…and rest assured: The famous evening event and the personal networking will return!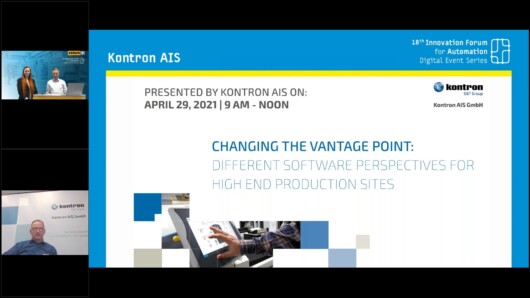 Meet the automation network